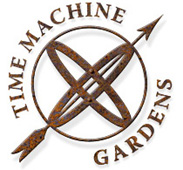 Mike and his assistant created the most beautiful terrace round an ancient yew tree, using materials painstakingly chosen to be sympathetic to our Mill on the River Chess.
The terrace has been in place now for 12 years and not a stone has moved! It remains a source of constant pleasure. Mike designed and had a wooden seat constructed to fit around the trunk of the tree in the centre of the terrace, where we can sit to watch the evening sun, and shelter in its shade in the daytime.
Mike also solved a difficult problem in an irregular area with different levels, creating an elegant series of wide fan-shaped steps. This too has weathered sympathetically into the garden landscape.
Finally he and his team re-laid a large lawn which has remained even and well-drained, disturbed only by moles – and the occasional badger! Mike and his team worked intelligently, with great courtesy and industry. They were patient and creative in developing their designs in partnership with us.
Mrs C Stanners
Time Machine Gardens have transformed 3 gardens for us over a number of years. In each case the design was thoughtfully produced to suit our lifestyle at the time and then executed with great workmanship and attention to detail. In the case of the first back garden, it's not too much of an exaggeration to say that the re-design changed our lives, creating an extra, much needed, living space. The vast improvement in the look of both front and back gardens undoubtedly contributed to the easy sale of our property. The second back garden was also beautiful – even managing to incorporate an unsightly trampoline! I would have no hesitation in wholeheartedly recommending Time Machine Gardens. Not only does Mike produce first class designs but the whole team are an absolute pleasure to have around during the build. We are currently on the waiting list for re-development of our front garden and very much looking forward to another miraculous change in the look of our property.
Audrey Kane
We wish to thank Mike Hamilton and Timemachinegardens for designing and constructing for us such a splendid wildlife garden pond. It more than matches our original expectations. The creative planning and attention to detail were excellent, including our request for planting. Nothing was too much trouble. At every stage of the construction all workmanship was exemplary in quality and we appreciated the follow up visits when all the work was completed.
Therefore, we highly recommend Timemachinegardens to other prospective customers.
Liz and Barry, near Aylesbury, Buckinghamshire. April 2017
Liz and Barry
We set Time Machine Gardens an enormous challenge of constructing an instantly mature wildlife pond, on a hilltop in the Chiltern's designated Area of Outstanding Natural Beauty. This project not only required considerable expertise, but also a highly sympathetic approach towards working in such demanding conditions. Thanks to their painstaking attention to detail and professionalism, the project was a huge success and we have no hesitation in giving our full recommendation.
Mr A Curry
We first used Time Machine Gardens nearly 10 years ago to replace the horrible concrete hard standing in front of our last house with a beautiful paved drive. Since then we have moved and they have transformed a dingy internal courtyard in our new house in to an airy Moroccan styled space and they are just about to start work on our back garden. Mike and his team are friendly, knowledgeable and very easy to work with. Their design judgements are always spot on and many people have commented (favourably!) on the work they have done for us. I would not hesitate to recommend them.
John Hutchinson
It has been a pleasure to have Mike working for me on several projects. He is imaginative, hardworking and precise, always paying great attention to detail. He and his team live up to their motto, 'There are no problems, only solutions!' I look forward to working with Mike again in the future.
Mrs C